Making the Magic Last
"THE GREATEST GIFT YOU CAN GIVE YOUR CHILD IS A STRONG RELATIONSHIP BETWEEN THE TWO OF YOU"
JOHN GOTTMAN, Ph.D
The Bringing Baby Home Program:
Bringing Baby Home is a workshop, developed by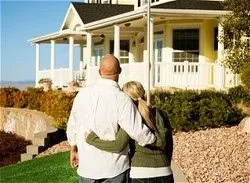 renowned relationship
experts, Drs. John and Julie Gottman, to help prepare new and expecting parents for the most important and rewarding job parents will ever have, raising a child.

The transition to parenthood is an exciting time, full of anticipation and joy. Research indicates, however, that two-thirds of couples report a dramatic decrease in satisfaction with the quality of their relationship. In addition, these couples experience a dramatic increase in conflict and hostility. The Bringing Baby Home program gives parents the tools that can help navigate around these pitfalls and to strengthen their relationship in order to increase the intimacy in their marriage after the arrival of a new baby.

Participating couples showed greater sensitivity and responsiveness to their infant's signals. Fathers who took the Bringing Baby Home program reported being more involved in parenting and felt more satisfied and appreciated for their contributions. Couples who took Bringing Baby Home reported a more stable relationship. Infants of parents who participated in the program experienced fewer language
delays.

Dr. Gottman's research shows that many mothers experience both the baby blues and postpartum depression. This impacts not only the relationship between husband and wife, but also results in the inability to perform healthy parent-infant interactions and compromises the mother's ability to parent her baby. Research indicates that mothers who participate in the BBH program have one-third of the incidence of depression compared to non-participants.

Couples in the last stages of pregnancy or new parents attend the workshop on two consecutive Saturdays from 9am to 5pm. The format is interactive with a mixture of video, lecture, exercises and group discussions facilitated by two nurses who are certified BBH providers. Casual clothing recommended.
http://www.infocuseducation.org/Bringing_Baby_Home.html